Camp Ne-O-Tez facilities may be rented in the off-season (late August through early May) for retreats. Check the Ne-O-Tez calendar for available dates.
Stay connected during the off-season
Would you like to know more?
Tucked in a picturesque valley south of DeSoto, MO, Camp Ne-O-Tez is a non-profit Christian camp serving primarily school-age students.
The Camp is situated on 140-plus acres of woods, with several cabins and supporting facilities that accommodate over 100 people.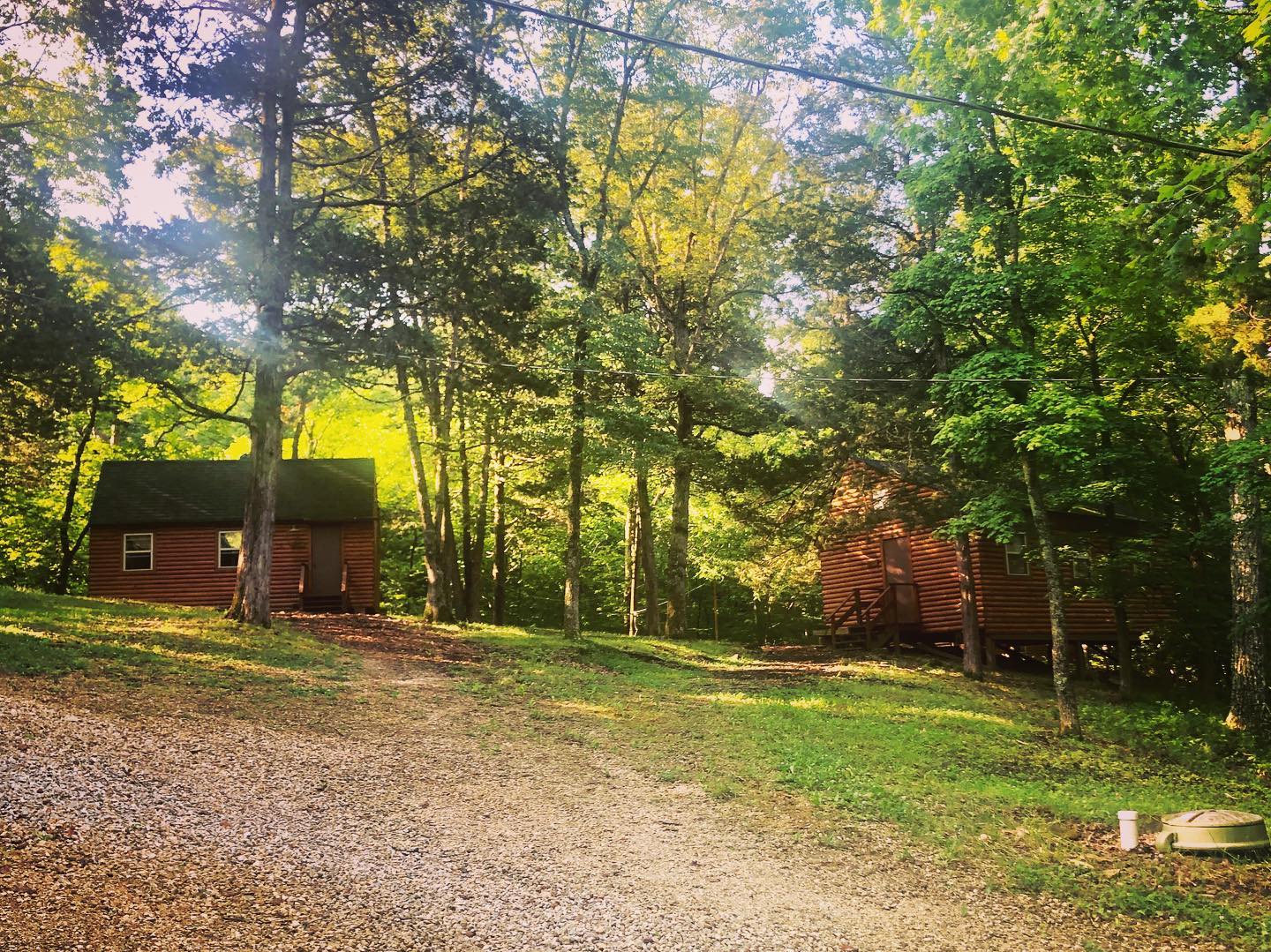 Save your Camp dates on your 2020 calendar. Don't miss out!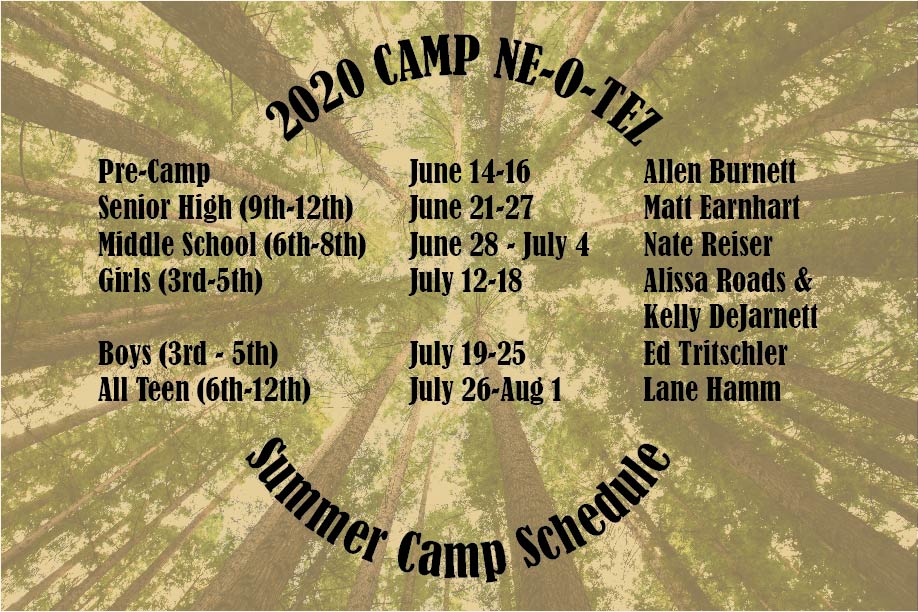 The latest news from the valley
It's "a day that encourages people to do good. ...this idea inspires hundreds of millions of people to give, collaborate, and celebrate generosity." -givingTuesday.org We are asking you to give generously to Camp to further our efforts to train youth to follow Christ.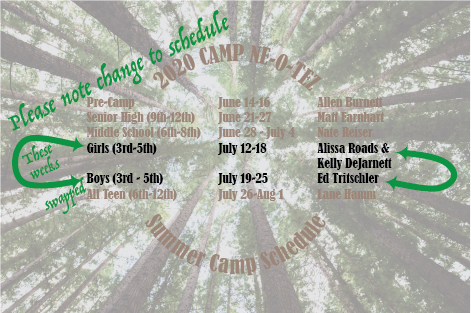 Please note the schedule update for the 2020 summer sessions: the Boys and Girls Weeks (3rd-5th grade) have swapped places. The Girls week (July 12-18) will now be directed by Alissa Roades & Kelly DeJarnett. (Thanks to Rick Burrow for his work with Girls Week in...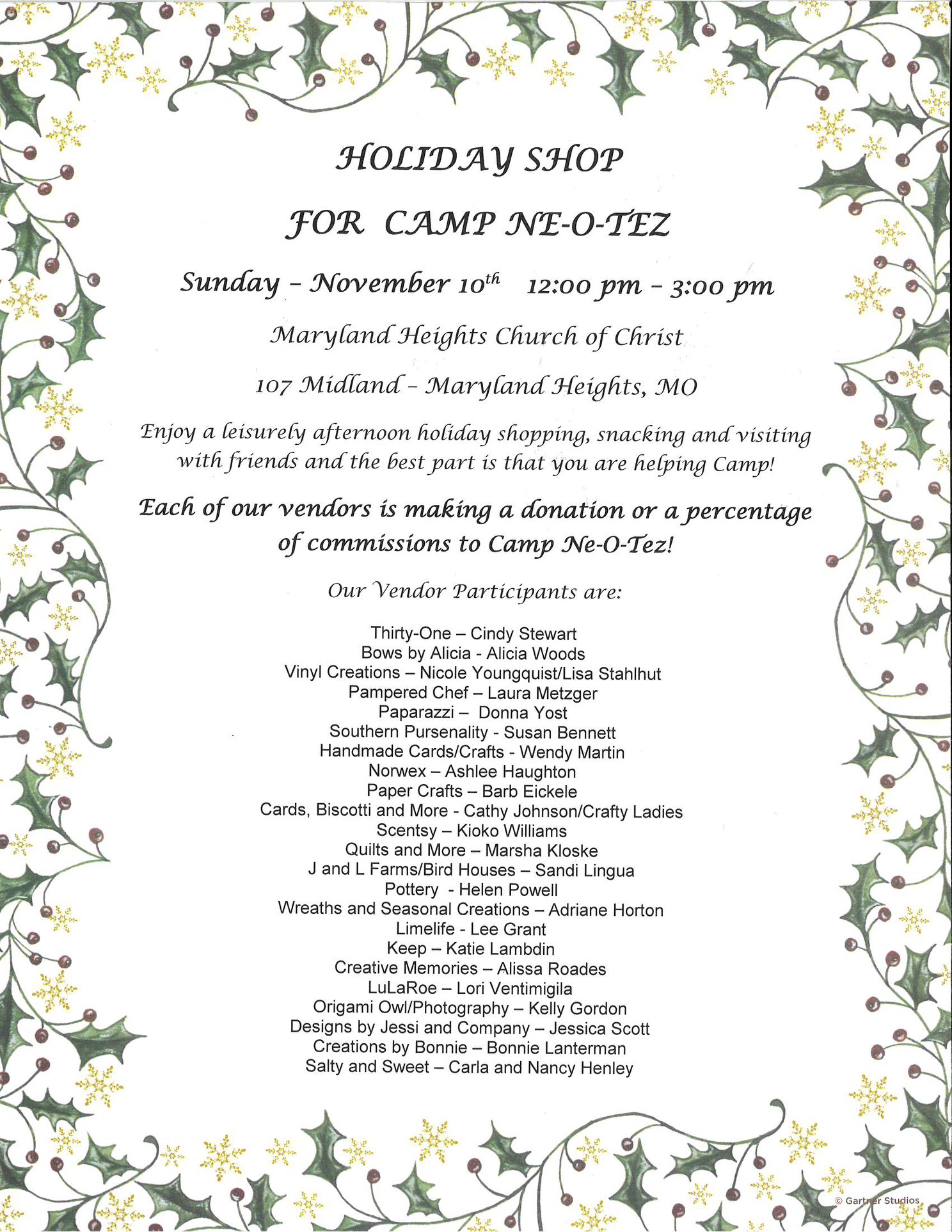 Get a jump on your holiday shopping while supporting Camp. Vendors donate a portion of profit to Camp. November 10, 2020 beginning at noon. Download your shop for Camp flyer here.Download
Square yards of new asphalt at Camp
Let's start a conversation