Show your support to Camp Ne-O-Tez and Christian camping by becoming a member of Camp Ne-O-Tez. In addition to contributing to the upkeep and maintenance of Ne-O-Tez, benefits of membership depend on membership level chosen and may include:
transferable vouchers toward camping sessions in varying amounts based on level of membership
Camp Ne-O-Tez logo item
When you choose to become a Gold or Ambassador member, this pop-up lantern with the Camp Ne-O-Tez logo is yours!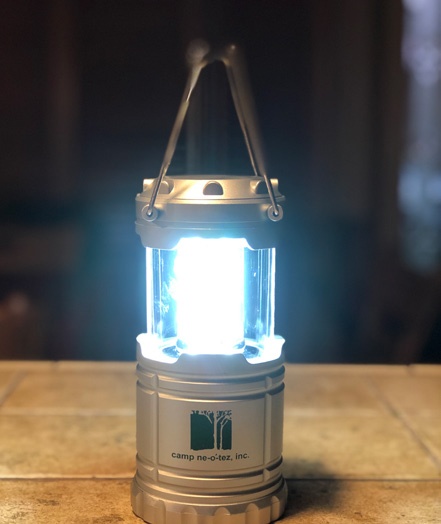 To become a member of Camp, see the board member or camp liaison at your congregation or complete the following form and mail your dues to Camp Ne-O-Tez, 3761 Three Oaks Drive, Bridgeton, MO 63044 or pay membership dues (either a one-time or recurring membership) with your PayPal account or with a credit card through PayPal.
* indicates required field.
View or download the 2020 Membership Newsletter PDF.